800 area partial tree cutting
Starting January 17, we will begin work on the first sections of the 800 area.
We will begin by cutting the trees in the Fermi, Godard, and Lie areas as well as some trees in rue Moniz and Luxembourg avenue.
Below, you will find a drawing of the trees we are planning to cut: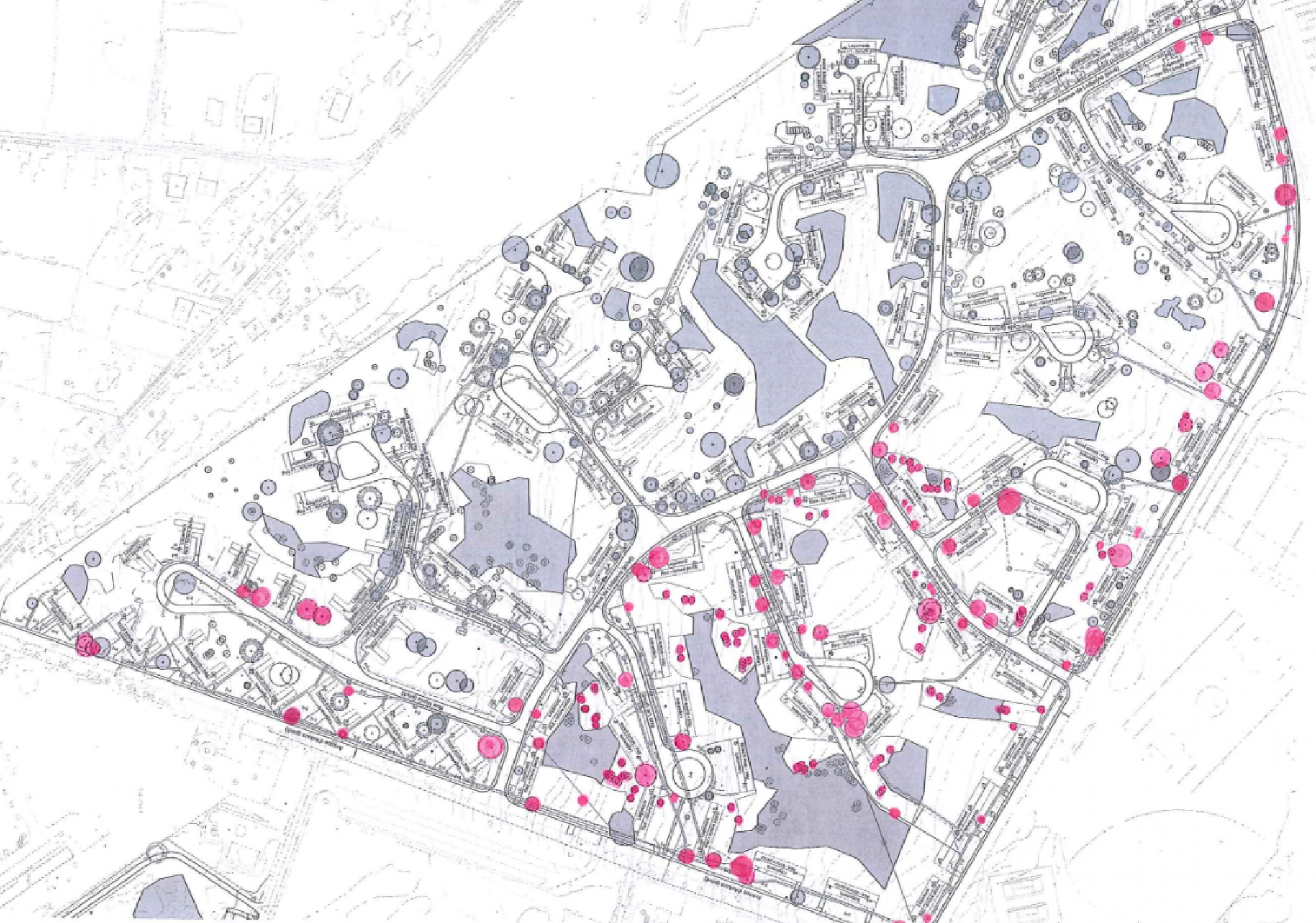 Work schedule :
-17-19/01
Tree cutting
-20-21/01
Stump removal and cleanup

Do you have any questions?
For more information: contact us at 0490 58 93 38, at the following email address: shape.village@bpcwallonie.be, or on https://shape-village.com/en/